CT Interactive with a pile-up of cascading and cluster games on ICE London 2023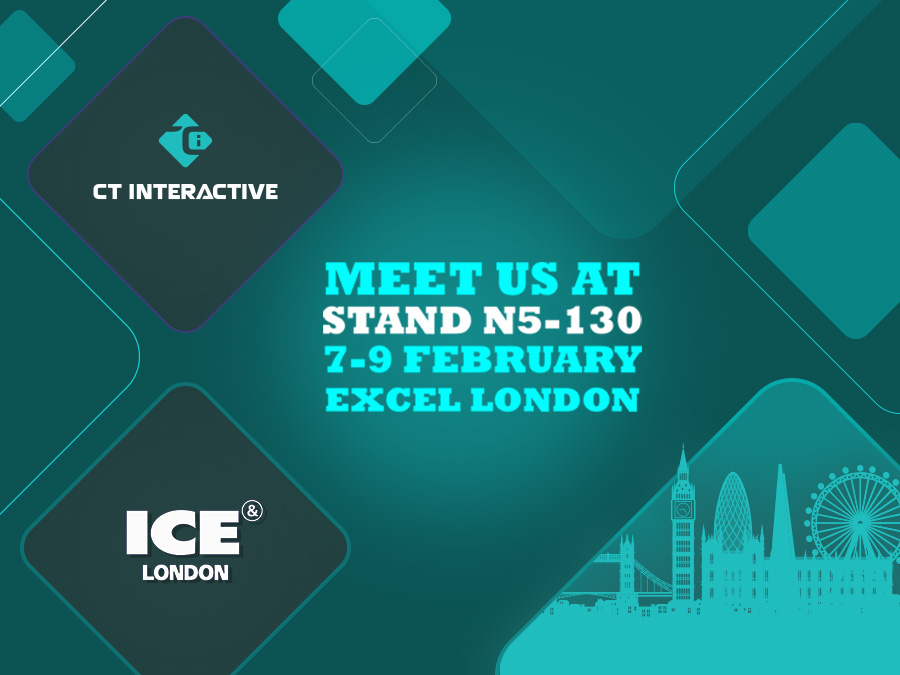 January 6, 2023
CT Interactive, the global online software provider, is set to showcase the quality and variety of its expanding content offering at ICE Totally Gaming 2023.
"It would be an exciting start for 2023, shaping up to be exceptional for CT Interactive as we plan to add more exclusive games and a new Jackpot concept to our portfolio. At ICE, we will reveal a range of our exclusive cluster and cascading games and introduce you to our product pipeline for the year. And all this is complemented by the special events that will take place at our stand N5-130", said Milena Tsankarska, Business Development Manager for EMEA at CT Interactive.
The lively stand will feature our products, driven by a mascot of our popular game, which will add to the presentation of our expanding range of offerings. Attendees will be welcomed to the CT Interactive world at an elegant stand with visuals of the company`s bestseller content and the upcoming one crafted to meet the needs of CT Interactive`s customers worldwide.
Following the success of the first cascading game, Win Storm, CT Interactive will present a magnificent collection of cascading and cluster games, including the newest one, Treasure Chase, and enchanting Jackpot concept and gaming solutions. Marked for release later this year are more cascading games and special releases.
"ICE London is one of the largest gaming showcases in the world. We are excited to show our improved portfolio. We will meet many new clients and we plan to conclude many deals that will allow us to expand our reach globally", said Martin Ivanov, Director of Business Development Americas.
Adding new games to its portfolio, taking on new adventures with its famous characters, and continuously releasing games with new and dynamic themes, CT Interactive is focused on further diversifying its wide-ranging and quality content offering throughout 2023.
The team of experts representing CT Interactive at ICE London 2023 includes Martin Ivanov, Director of Business Development Americas; Milena Tsankarska, Head of Business Development EMEA; Antonio Donov, Business Development Manager EMEA; Diego Verano, Head of Business Development LatAm; Silvia Hristova, Head of CRM; Kiril Kirilov, CRM.
---