CT Interactive is the general sponsor of the BEGE party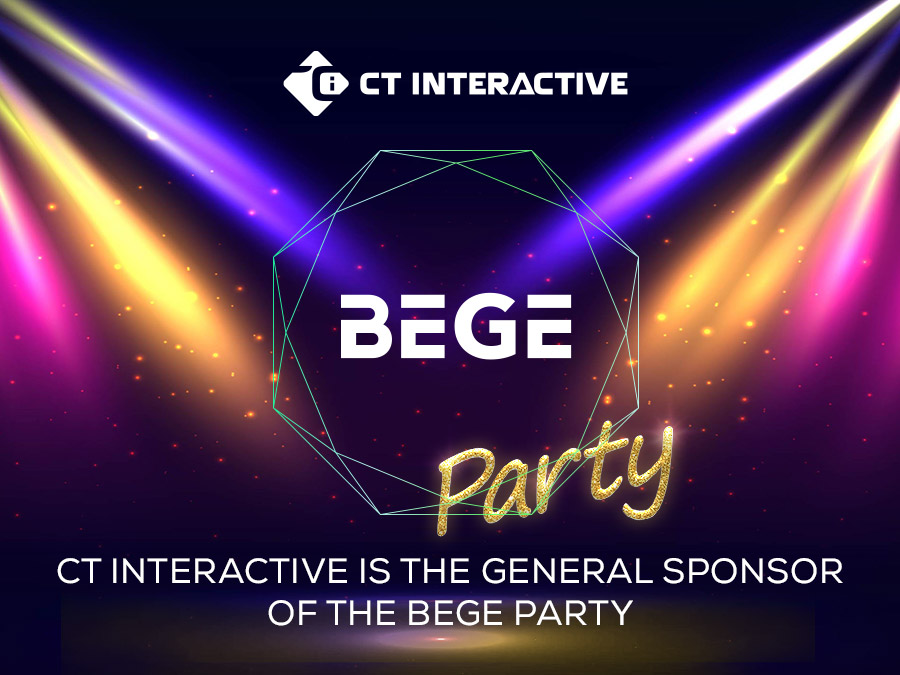 November 15, 2023
The leading online content provider – CT Interactive, is a general sponsor of the BEGE party that will take place on the first day of the BEGE trade show, which will be held on 22-23 November in Sofia, Bulgaria. As an exhibitor in the Balkan Entertainment and Gaming Expo (BEGE), CT Interactive has consistently demonstrated its commitment to the industry`s innovation and will provide cutting-edge technology and solutions.
The BEGE party is an exclusive gathering that brings together industry professionals to celebrate last year's achievements in the gaming sector. It will celebrate creativity, innovation, and the seamless fusion of gaming and technology. At the centre of it stands CT Interactive, proudly playing the role of the event's primary sponsor. The partnership between the company and the exhibition is a collaboration that aims to elevate the experience for all involved.
CT Interactive's involvement as a general sponsor emphasizes its unwavering support for fostering growth and recognizing excellence within the gaming sector.
---