CT Interactive celebrates its 10th Anniversary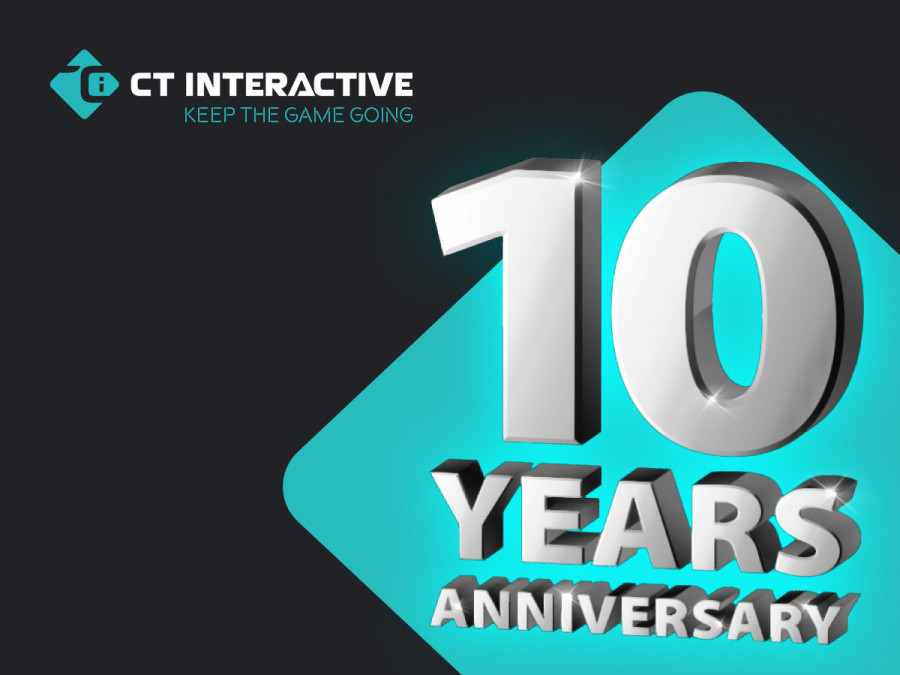 March 1, 2022
The global online gaming content provider, CT Interactive, has achieved a significant milestone: 10 years of successful business operation. CT Interactive has originated from CT Gaming, a company with over 20 years of history in the gaming industry, and now has grown into a respectful company that supplies slot games to over 800 casino sites globally.
"I am grateful and humbled by my team's success over the past years. We at CT Interactive are equally grateful to all of the people who supported us along the way. It is just the beginning of our path - our best days are ahead of us", said Lachezar Petrov, CEO at CT Interactive.
CT Interactive was conceived as the online brand of CT Gaming, a leader in the land-based gaming industry with over 15 offices globally. Since 2012 the online brand has grown more substantial. In 2021 a separate company CT Interactive was established, and the roads with CT Gaming has split.
"We have assembled a world-class team. It's an exceptional place to work", said Lachezar Petrov.
For a decade, CT Interactive has dramatically expanded the scope of its offerings and reach. Offering game content on over 17 regulated markets, employing more than 50 professionals, and a 200+ online slot games portfolio. Entertaining players through the supply of classic and tailored content defines CT Interactive's games as preferable in online and mobile gaming, bringing an authentic casino atmosphere.
CT Interactive's Jackpots are an excellent tool for players` retention. During the years, the company's portfolio has been further extended with truly amazing offerings such as two types of Jackpots, Free Spins, a game portfolio that includes slots with various mechanics, excellent maths and graphics. The Hot Luck 3-Level Mystery Interactive Jackpot with additional scatter level creates massive acquisition by bringing huge engagement for players. The CT Interactive Jackpot offers the players an additional chance to win, making it very attractive for both the player and the casino, providing the operators with an excellent marketing technique for a higher level of entertainment.
The Free Spins are also crucial for the operator's retention strategy. They are a perfect way to encourage new sign-ups and increase player retention. Free Spins keep players happy and give them a reason to come back, building brand loyalty.
In recent years, the company has extended its reach, steadily penetrating new and emerging markets while at the same time solidifying its positions in its core markets. Capturing the market zeitgeist, the company always has a relevant product and keeps up with the operators' and players' demands.
"The team is particularly proud that we've continued to stick to our core vision - accountability and trust – and as a result, we continue growing. We have developed a strong corporate culture that enables us to move on by creating products that meet our customers' needs", said Lachezar Petrov, CEO at CT Interactive.
"I take great pride in what we have been able to accomplish over the last decade. The significance of this milestone is for our clients and employees to believe the work we do is valuable. Importantly, it validates the business benefits of being customer-centric".
---