CT Interactive and Uplatform with a new key agreement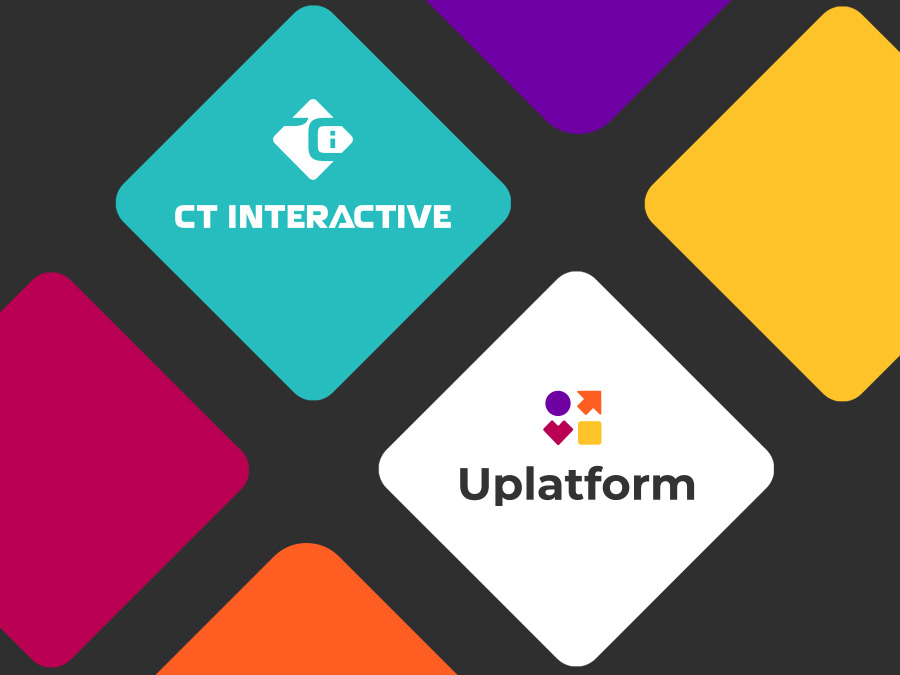 May 9, 2023
CT Interactive and the leading global platform Uplatform have sealed a deal. Through this agreement, CT Interactive content will be distributed to the new partner.
Uplatform is a brand that helps operators worldwide develop, enrich, and improve their offerings. In a very short period of time, the company managed to find its place in the gaming world and help multiple brands grow faster.
"For us, it is always a pleasure when we receive an opportunity to collaborate with talented specialists. Uplatform is a very fast-growing company", said Milena Tsankarska, Head of Business Development EMEA. More than 300 professionals guarantee the growth success of the platform, which for 2021 is 153%. "We are sure that by using our portfolio, Uplatform will help all of their clients attract more players. Over the years, our products have managed to prove their quality and become clients' favourites", commented Tsankarska.
CT Interactive is a Bulgarian company that supplies jackpots and more than 200 games for online casinos. In the course of time, the brand has won dozens of prestigious awards for its outstanding portfolio.
"Partnering with CT Interactive marks an important milestone for Uplatform, as we continue to grow and strengthen our presence in the iGaming market. We are confident that our combined expertise and technology will deliver exceptional results for our clients and drive mutual success. CT Interactive's unique portfolio of games, including their popular cascade and dice slots, perfectly complements Uplatform's portfolio. We are excited to bring these innovative and entertaining games to the market and believe that they will enhance the player experience while driving growth for our partners", commented Guzel Vasikova, Partnerships Manager at Uplatform.
---