CT Interactive and SpinOro with a strategic agreement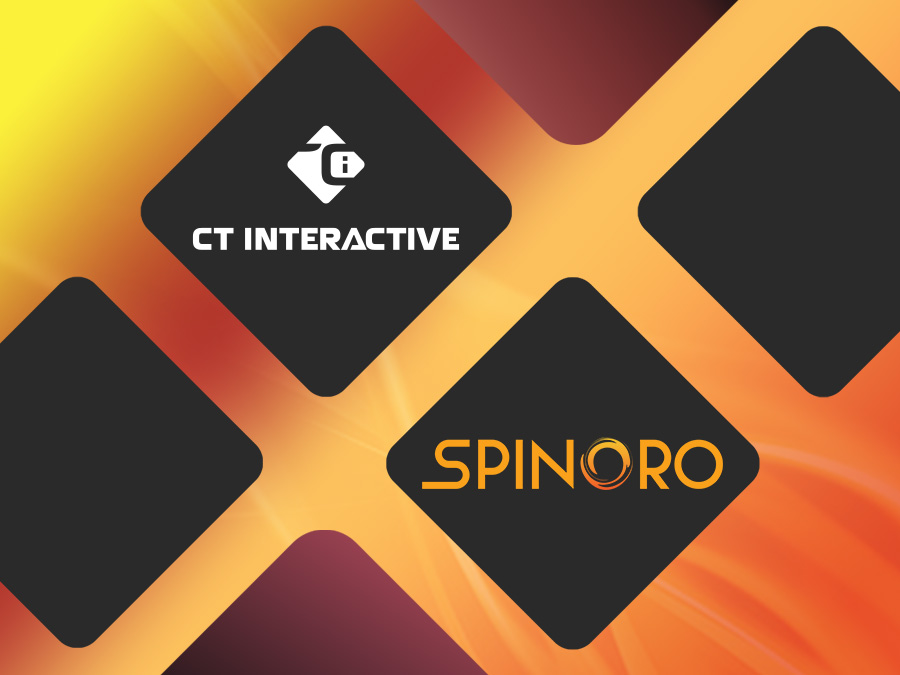 May 11, 2023
CT Interactive has sealed a key deal with SpinOro. Through this agreement, an exclusive set of the global gaming provider's products will become available for SpinOro's aggregation platform. The brand will use these new products to increase its presence in all the regulated markets it operates on.
CT Interactive is an industry-leading online software provider that develops games for online casinos. The company was founded in 2012 in Sofia, Bulgaria. Since then, it has launched over 200 HTML5 games available on every platform. The games of CT Interactive are certified for 18 markets, and the company is additionally working to extend that number.
SpinOro is an innovative game provider offering its partners complete solutions, including in-house developed software, original and licensed slots, and scratch cards, as well as a significant portfolio of cross-platform games from the most internationally-renowned game providers.
Lachezar Petrov, CEO of CT Interactive, expressed his excitement towards the new deal by saying: "We are always very happy when we receive an opportunity to collaborate with another renowned company, such as SpinOro. It is a brand that is developing very fast, and we are sure that with our products, they will enrich their offerings and attract new clients. By providing them with our games to operate on all the regulated markets they work on, we achieve one of our goals to increase visibility on those markets".
"Our driving goal is to bring true value to our partners while offering end-users an unrivaled gaming experience and revolutionary products. CT Interactive's portfolio is an incredibly valuable instrument in the process of satisfying our client's needs, and we are confident that incorporating it into our 3rd party aggregation platform will enhance our reach.", commented Jeff Letlat, COO at SpinOro. Spinoro's Game Hub has produced an ever-expanding portfolio of over 180 original games with unique designs, features, and mathematics, which are completely localized and available in over 20 languages and multiple currencies. With over ten years of expertise, the company has a proven track record of success, bringing a new approach to development and business operations in the gaming industry.
"At the end of the last month, we announced that an additional mix of our products has been certified for four markets," said Milena Tsankarska, Head of Business Development EMEA at CT Interactive, referring to the Serbian, Czech, Montenegrin, and Bulgarian regions. Through this process, a new portion of games from the leading online gaming solutions provider has become available in these areas. "As our brand continues to add more and more products to its portfolio, we are actively working to conclude the certification processes as quickly as possible so that our partners can always have newer and better products. We are sure that SpinOro will benefit from our latest certifications", added Tsankarska.
---